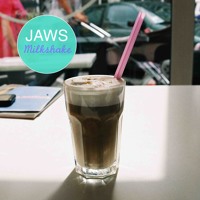 That band I saw support Swim Deep a while back have released a new track and its a stormer!
Normally I don't write reviews of individual tracks but this one deserves it. It's the sound of a band building on initial promise, to create something much more exciting. Up to this point
'Surround You'
was what I considered the best song of theirs, simply because it was built on a catchy riff. unlike their previous songs BreeZe is vibrant and full of melodies rather than one or two. The vocals now ring through rather than linger, backing vocals echo through and the drumming is loud and provides a driving rhythm. It even features a cowbell and cowbells can make anything awesome.
Whoever produced this has done a bloody good job because this is a huge jump from JAWS earlier stuff. I'm very impressed.
http://soundcloud.com/jaws-band/jaws-breeze/s-hvxSu
http://burminum.blogspot.co.uk/2013/02/jaws.html
In other news I've had a response from Laced
who say that 'When it comes to telling you a little bit about us there's not really much to say because we haven't been going for lon

g'
and that they're playing Birmingham on the 4th and 8th of

A

pril