In no particular order...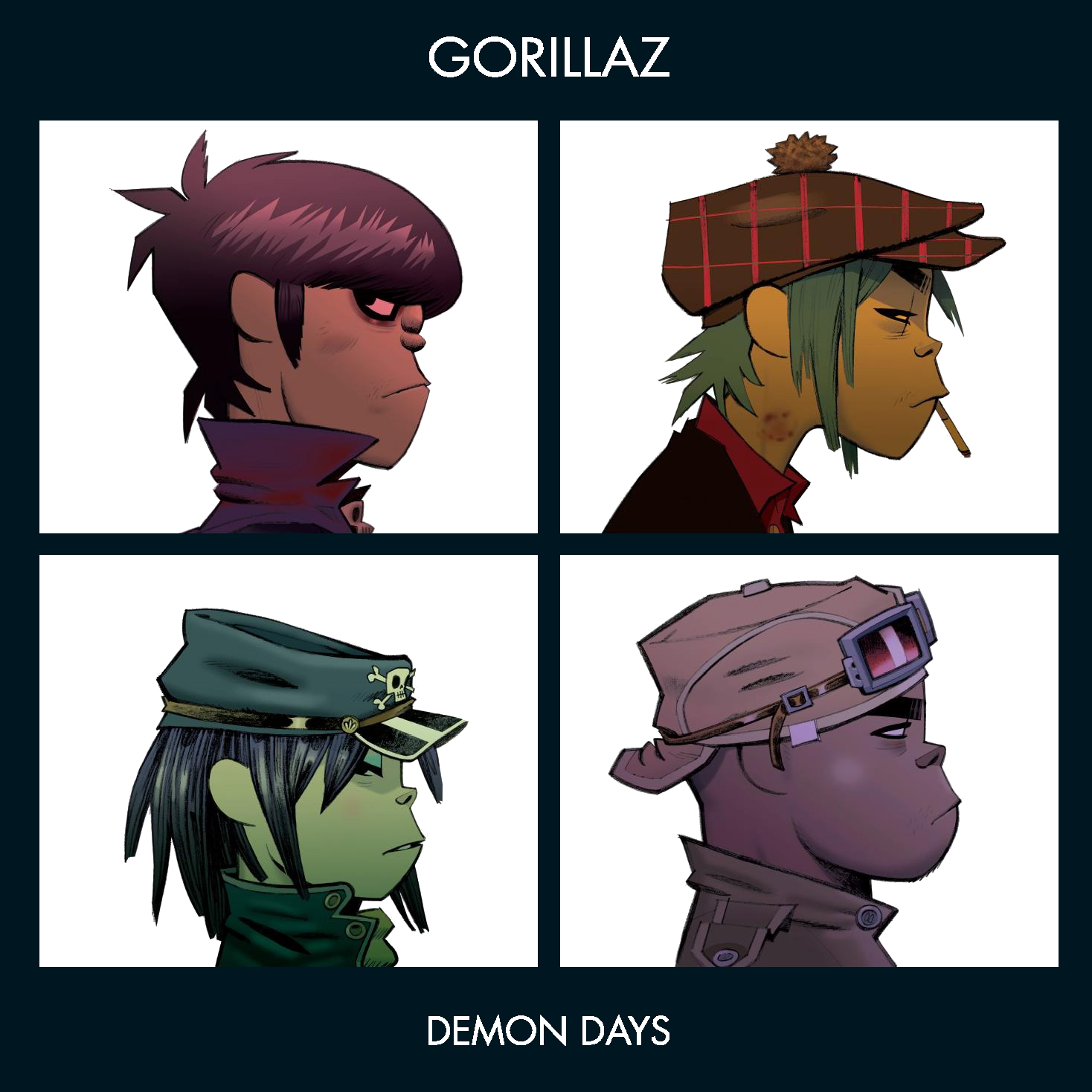 Dead planets, ecological disasters, villages being pillaged and worst of all (gulp!) Shaun Ryder. Yet 10 years on Demon days is not only one of the defining albums of the 00's it's also one of the perfect albums to play when the sun comes out. Despite being a decade old, the beats, lush instrumentation, and overall the amazing song-writing still makes it sound incredibly fresh. Damon Albarn collaborates with plenty of guests, including De La Soul and Roots Manuva, and moves effortlessly from Funk to soul, to hip hop, via storytelling and world music influences. If by some strange turn of events, you've not heard this album then our current little indian summer is the perfect time to give it a spin.
Regular readers of this blog will know that I don't really rate Oasis. Or at least know that I'd hate to see them take that much talked about Glastonbury slot from a band that has spent the last 10 years of their absence working their own way up. Say Foals? I like Noel G's solo stuff and love the 'Don't believe the truth' album. But it's the début that people rave about. While throughout most of the year I find this mash up of old Slade riffs and nasal vocals, uninspiring. There is about 5 days during august when the sun shines at it's highest, reserves are low, and the flat 4/4 rhythms suit my biorhythms perfectly. Tonight I'm a rock n roll star? yeah man, Rock n roll.
Any thing that came out of Hip-hop's first golden era is essential summer time music. Whether that be the Beasties, NWA, Public Enemy, Etc Etc.. but 3 Feet High and Rising is De La Soul's masterpiece and one of the essential hip-hop records. In truth it doesn't even hold together too well, The skits are stupid and nonsensical, the mix was far too quiet and it's about 5 tracks too long. But the track-listing speaks for itself, Say no go, The magic number, Jenifa Taught me, Me myself and I... it is packed with absolute jams. They rebelled against the gangsta rap cliches that were to come, and embraced peace, love and daisies. Yet they were smart and tongue in cheek enough to avoid seeming naff or out of touch.
Surf : Donnie Trumpet and the Social Experiment
There are many changes that the internet has bought to the world of music, some negative, some positive. Yet Chance The Rapper made us all wait months for Surf to drop, and when it finally did, I listened to it about twice, then forgot about it. I wanted a perfect summers day to blast it out on, and unfortunately 2015 didn't give me many of those. Which is a shame, as Surf is a fantastic album. Full of talented people, positive vibes and good tunes.
You may have noticed by now that this blog is being written off the top of my head. The albums are more or less the first ones that popped into my head. Of course anything by Beck is essential listening. Morning Phase, and Odelay for example are polar opposites, one is bouncy, fun, and daft. The other beautifully mournful and moves at a glacial pace. Mutations is neither of these. It is Beck's blues album, perfect for lounging on a sunny day, but even better for drinking a whiskey by yourself to in an empty pub nearing closing time. It's packed with variety, but even the most upbeat tracks hide a heart of darkness. It's the fact that Beck makes all this depression into something that's moving, sad, and in places just ridiculous. Overall it's relaxed, and works best while taking a nap with the sun directly
...and that's it, you've only got a few weeks of sunshine left, so get listening.